With the trend of entrepreneurship on the rise and climate change becoming realer than ever, one must consider the fusion of the two as a recipe for success. Now, you might ask, what can a teenage entrepreneur do to help solve environmental problems at all? Well, to answer your question,a lot. 
'Sustainable entrepreneurship' is a term that has been growing in popularity since its existence. What does it mean exactly? Is it giving up your income to support the environment? No. Sacrificing your profits for the greater good does not account for entrepreneurship. Accurately defined by Wikipedia, sustainable entrepreneurship (or sustainopreneurship) means "using creative business organizing to solve problems related to sustainability to create social and environmental sustainability as a strategic objective and purpose, at the same time respecting the boundaries set in order to maintain the life support systems in the process."
Now the question arises, to what extent can a teenage entrepreneur help in maintaining sustainability in the environment? And how, exactly? 
The easiest method would be to start your business off the right foot by developing a business idea that not only supports the idea of 'sustainopreneurship', but also complements it. TheBusiness News Dailycovers 23 business ideas for entrepreneurs who are especially interested in creating profits without affecting the environment negatively. They cover ideas such as ink refill business, environmental publications, and organic catering among many in theirblog.
Several successful businesses have been formed using the technique above including globally established entrepreneurial ventures such as IKEA, Panasonic, etc. 
An alternative to this could be adjusting your business practices to contribute towards sustainability. Google is a prime example of this. In 2020 itself, Google has significantly contributed to help prevent the negative trend in the lives of businesses and people due to the spread of the novel coronavirus, better known as COVID-19.
Google completely reorganized itself and oriented its keys and objectives to support people by providing them with direct cash to ensure that they had the power to make their own decisions and choices. They introduced  Grow with Google  which further helped people suffering from geographic mobility and other issues to find jobs and create a livelihood and income for themselves. They have trained over 9 million people in Europe alone and over 8 million in the Middle East and Africa, successfully equipping them with the skills required to be employment ready.  In addition to this, Google purchased a large number of carbon offsets, enough to balance out the carbon dioxide emissions by the company since its establishment. 
Walmart attempted something similar by aiming to increase sustainability and selling those items at low prices. The establishment successfully converted approximately 28% of its energy sources to renewable sources of energy which would in turn contribute towards sustainability of the environment and people. However, it faced some difficulties when it came down to increasing the sustainability of the products it sold. The prices were high and such commodities only catered to the needs of the people well-off in terms of income, whereas the people belonging to the lower income group saw the increase in prices as a hurdle.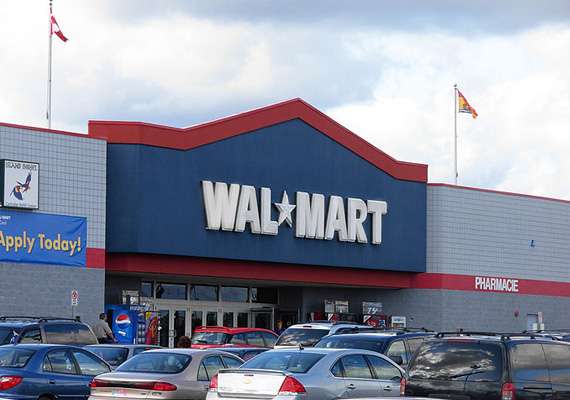 Therefore, we can accurately conclude that while some sustainable entrepreneurial ventures may be a major breakthrough in the business industry, some ideas may not work. However, even the slightest contribution helps, whether it be by an established venture or by a teenager entrepreneur just setting foot into the world of business. 
last updated at Sept. 24, 2021, 8:32 a.m. UTC